Last 2 weeks we were pushing major visual update of the game. It's not only updated lightning and colors but there is new update of the slopes. We did have them at the begging of game development, but the we dropped them. Now they are back and better then ever.
But first the new trailer we did for the game!
This is how it looks: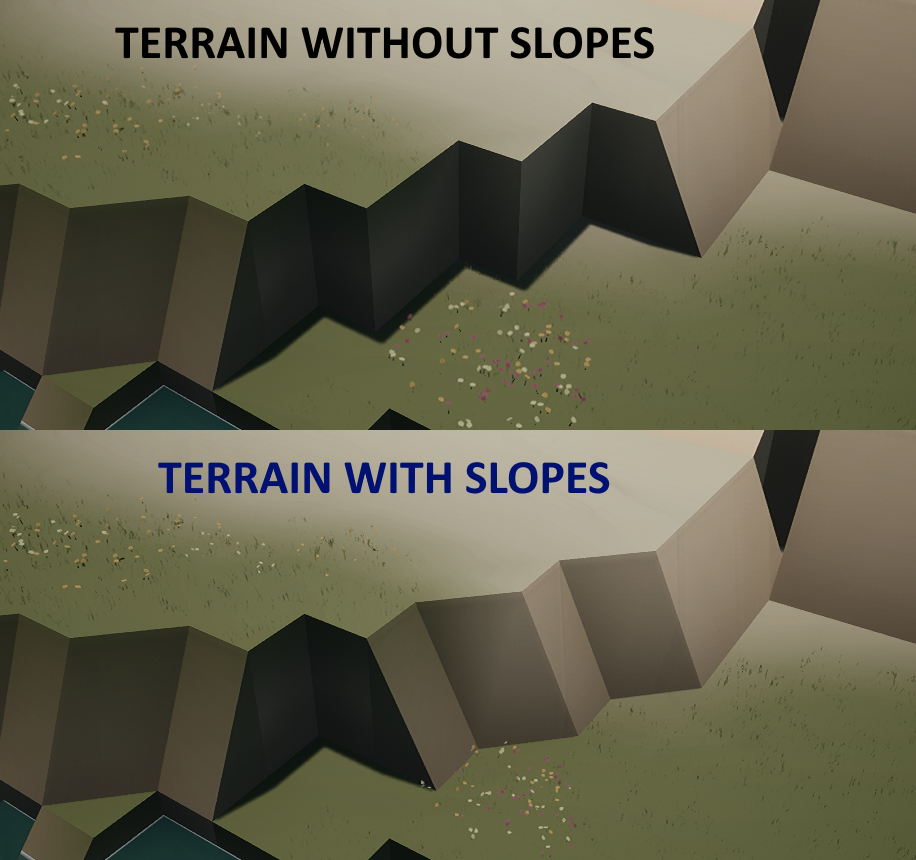 Slopes are not automatically inserted – they are manually set by the map designer.
If the slope's height is 1 field it's fully walkable like stairs.
Characters can dig out slopes but right now they can't create them.
I'm considering automatic creation of slopes by the water stream, but that's not implemented yet.
And this week we are part of the Steam's Strategy fest with our demo .. hurrah!