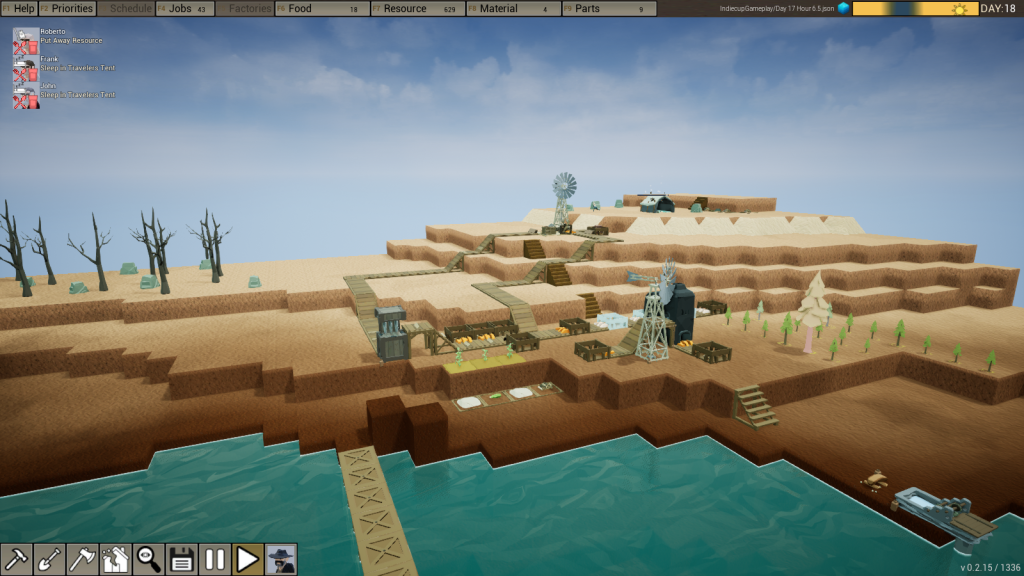 Description
Revive & Prosper is played in the 3rd person in a peaceful voxel world. You – the player act as god, control the survival of a group of characters as they progress through an utter wasteland to the ultimate paradise they (you) create.
You build a base, automate production and balance the ecosystem in a sake of prosperity.
The game contains Map editor for custom level creation.