Hi Revivers🌱
We have a huge Revive & Prosper update for you, with new factories, end-teleport, and fully decomposable humanoid helpers.
First, please watch the new trailer video, if you haven't watched it yet to see the amazing progress our Mystiqular dev team has made.
The first huge upgrade is the visuals. Trees look amazingly realistic, even though they are made of a couple of hundred polygons. The plants, such as coffee, are precisely shaped and detailed.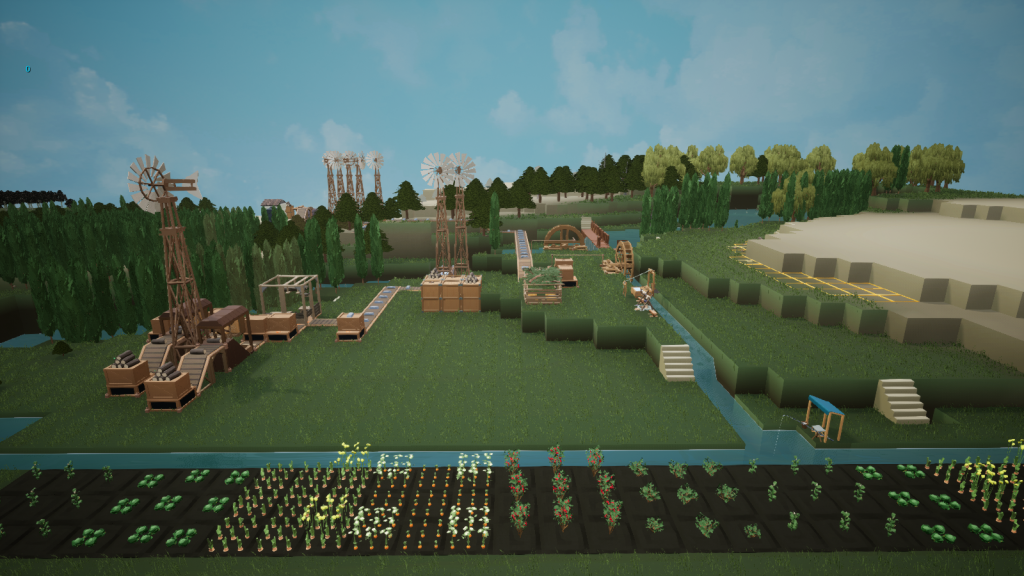 Besides the upgraded visuals plants now show two states – the first is growing, and the second is seeding with flowering blooms.

Seeds are now necessary for planting. You pick up seeds and only then are you able to grow new plants and harvest them in the right time before they start seeding. Plus there's an interesting new plant, rice, that grows only in water. You can see the Boar planting it in the video.

Speaking of water, there's a brand new power source – Water Wheels. Water wheels are more than twice as powerful as a windmill, and keep going even if the wind isn't blowing. Watch the water flow and adjust each wind mill's strength during drought using floodgates.

During drought, not only does water disappear through evaporation but also the wind stops blowing completely. Which means the windmills stop spinning and supplying energy to factories. From where will you get energy?

Here comes a water wheel to save the day!

Check the video to see how it works and read an article from PJ for more info.


Next let me present to you all the new factories and objects in the game. The most amazing one is the golem factory, where each character can build their own golem who helps them with work. Golems don't need to sleep or drink, they avoid water. Interesting thing is the golem can exist for two days only and then they decompose. After this happens, the character can make a new one. When the golem works, the character who makes them becomes more hungry.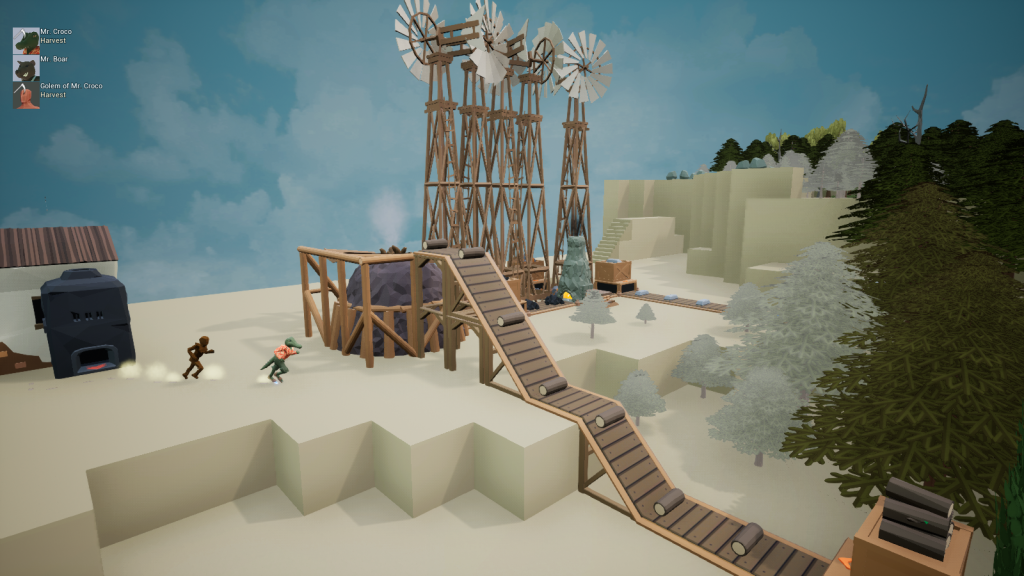 For cooking characters can use the fireplace. They can make tea and coffee, cook vegetables and fish.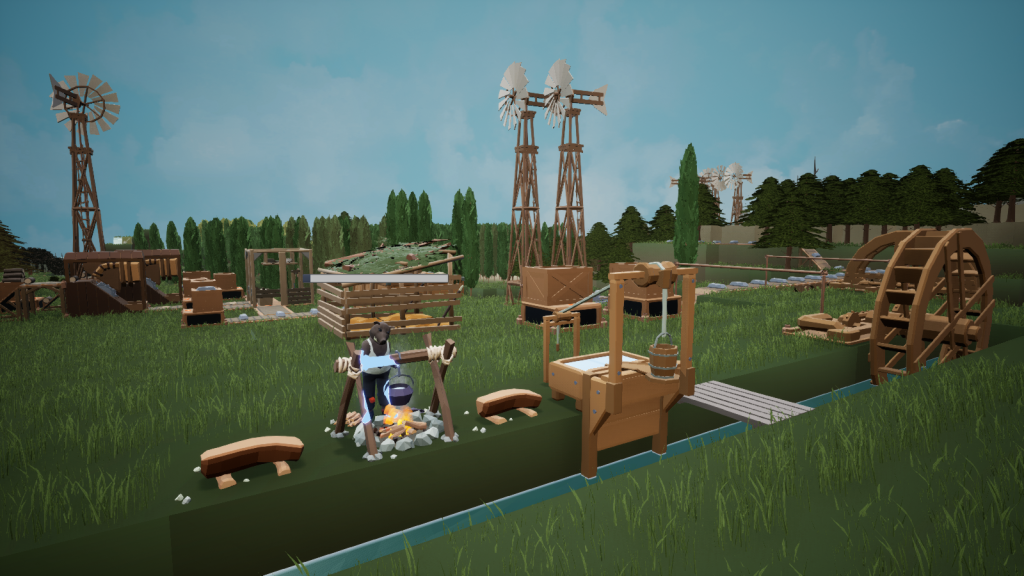 Where do they get fish, you ask? Good question. There is a special fishing place where you can catch them.

Last but not least is news about the editor and game maps. You can play either official in-game maps, or you can build your own ones in the editor. Besides sculpting mountains and valleys with rivers, you place a starting point where you set a number of characters that will spawn on the map, along with an ending portal with a goal set for the map.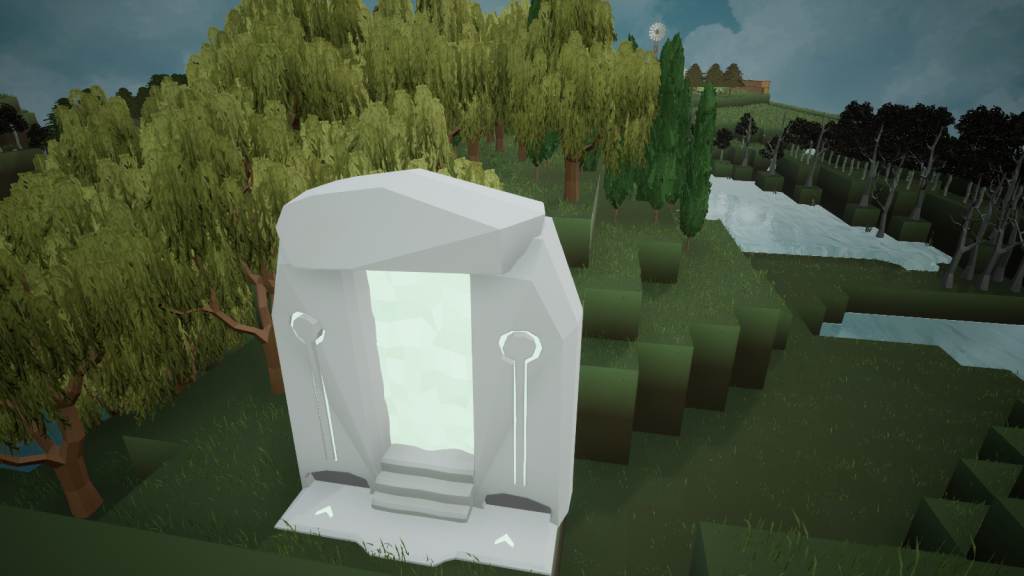 In one of the last articles I promised to tell you how you can protect factories from being destroyed by water and rain. Here we go. The secret lies in … roofs! I'll tell you more about them in one of the upcoming updates.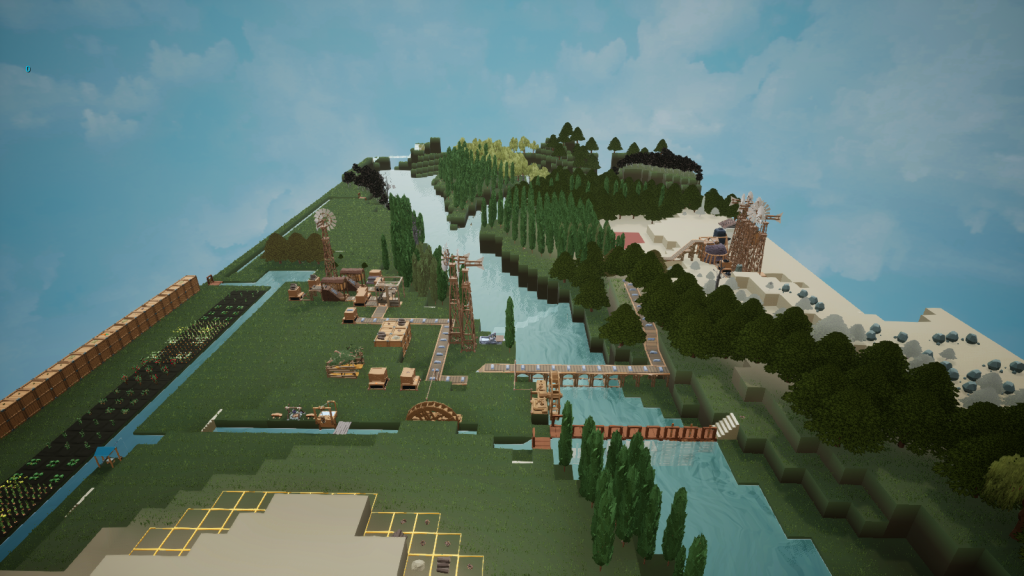 If you like the game, follow us on Steam
➡️ https://store.steampowered.com/app/2247760
Join closed Alfa testing which takes place in May and tell us what you think about the gameplay.
Discord for joining closed alfa testing
➡️ https://discord.gg/KwwpmRekn6

Cheers!